Ok I been really busy at work but let me give you guys a quick run down of whats going on. I got alot of stuff to do at work so I won't be able to keep the website updated this week but ill try my best. First of all NYAF aka New York Anime Festival.
It was my frist time going it was really fun. Would I go back yes! Would I go for all three days? No. The Cosplay was kinda scarce but it could just have been me. I had alot of fun and brought somethings but this being my 3 Con I have been to I wasnt too impressed. I still rate them Otakon/Katsucon/NYAF. Just to let you guys know I am still going to Zenkaikon in Nov so ill let u know how that goes. As far as gunpla Here is what I got from NYC when I went.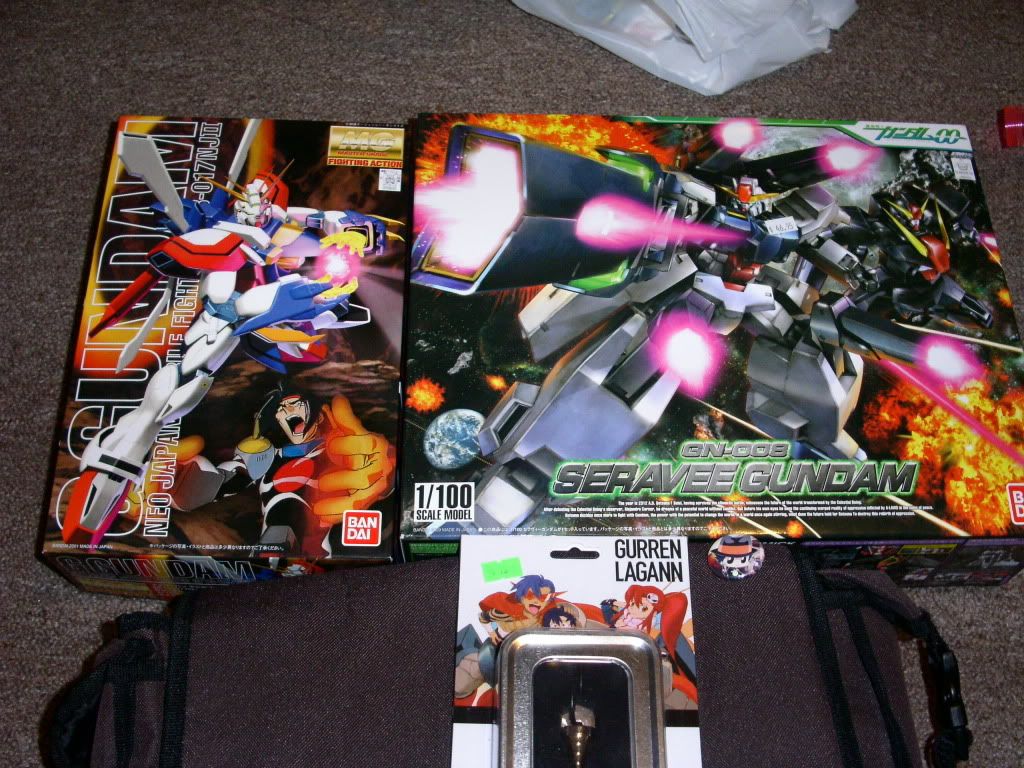 God Gundam MG
Seravee 1/100
Reborn Button
Core Drill Necklace
I got God Gundam from Image Anime and I got the rest from the con. I had fun though don't get me wrong. NYC was nice this was like my second time going. And I totally forgot about peeping china town (tt hongli's) I will go back soon so hopefully I can just check out some other things in nyc.
As a Update as far as kits I am working on Strike Freedom MG right now just finished spraying some parts last night. I am working on him first because I am trying to enter a competition on Oct 10th. I had some pics but I left the camera so ill make sure I bring them to work tomm or ill try to upload them to the blog tonite. So after Freedom is done I have MG Ignition Mode Exia, Seravee, 0 Gundam HG, and God Gundam. Lots of kits. I don't think I'm going to buy another kit until at least 3 of these are finished lol But hopefully I can get a good price on Force Impulse when I go to Zenkaikon. I wanted Reborn's Gundam but they wanted 30 bucks for it at Image Anime and after I said my Nani's I left with Mg God Gundam which looks so sweet.
Heres a couple pics of Image Anime for those who never been there, the store is kinda small..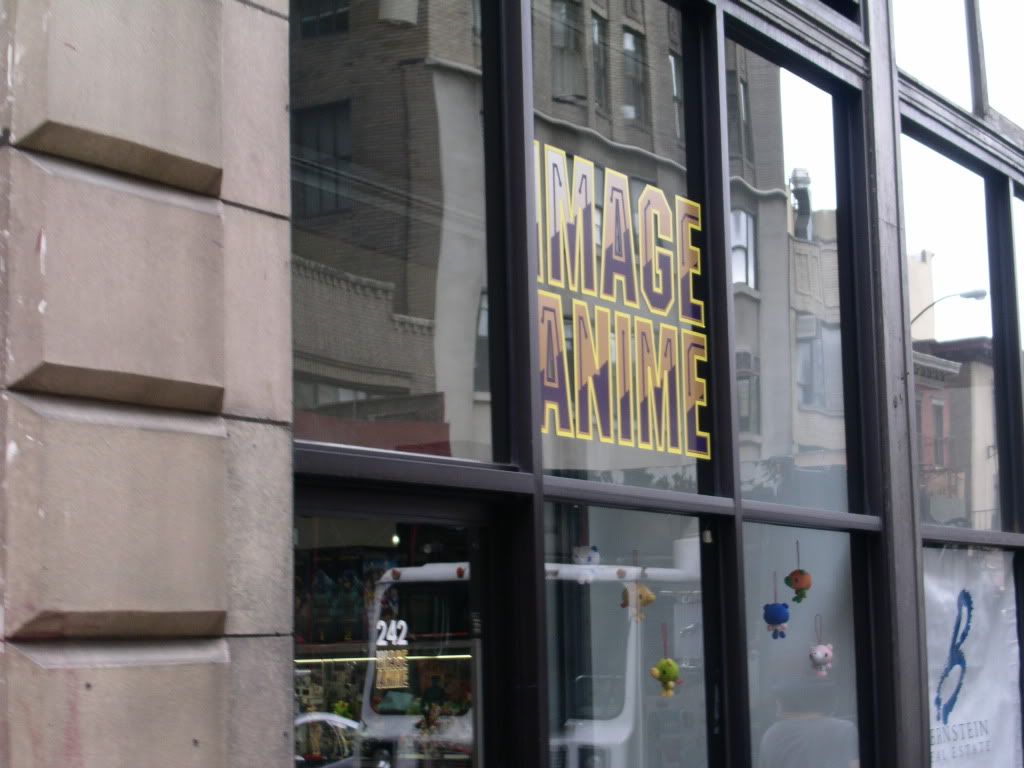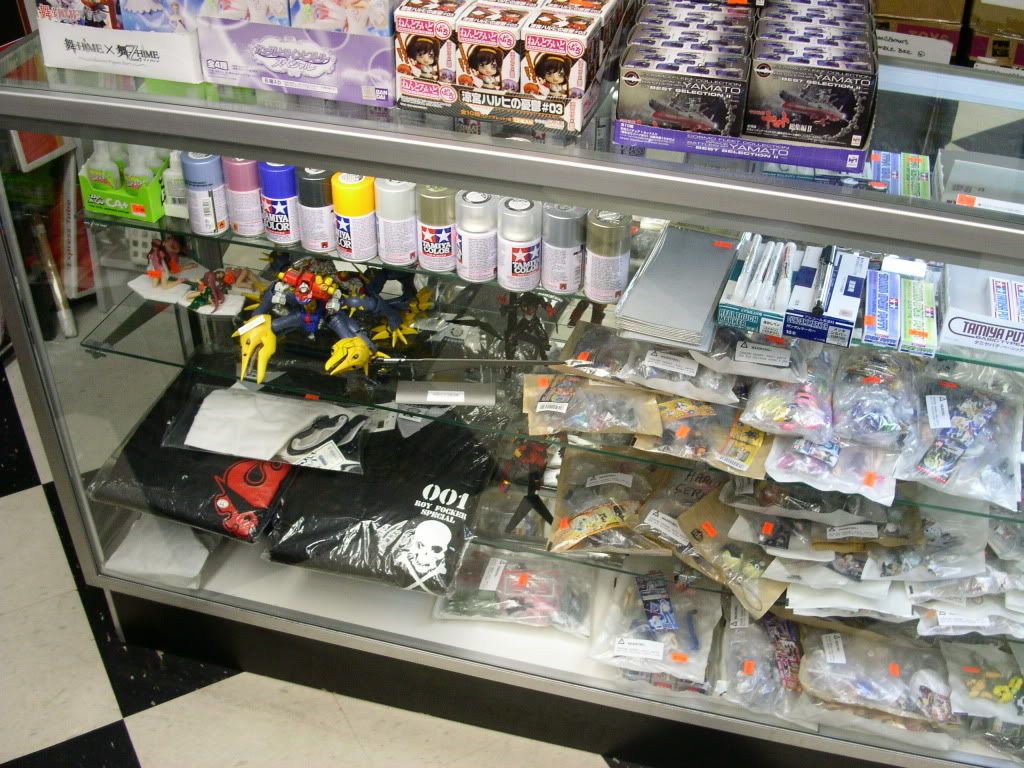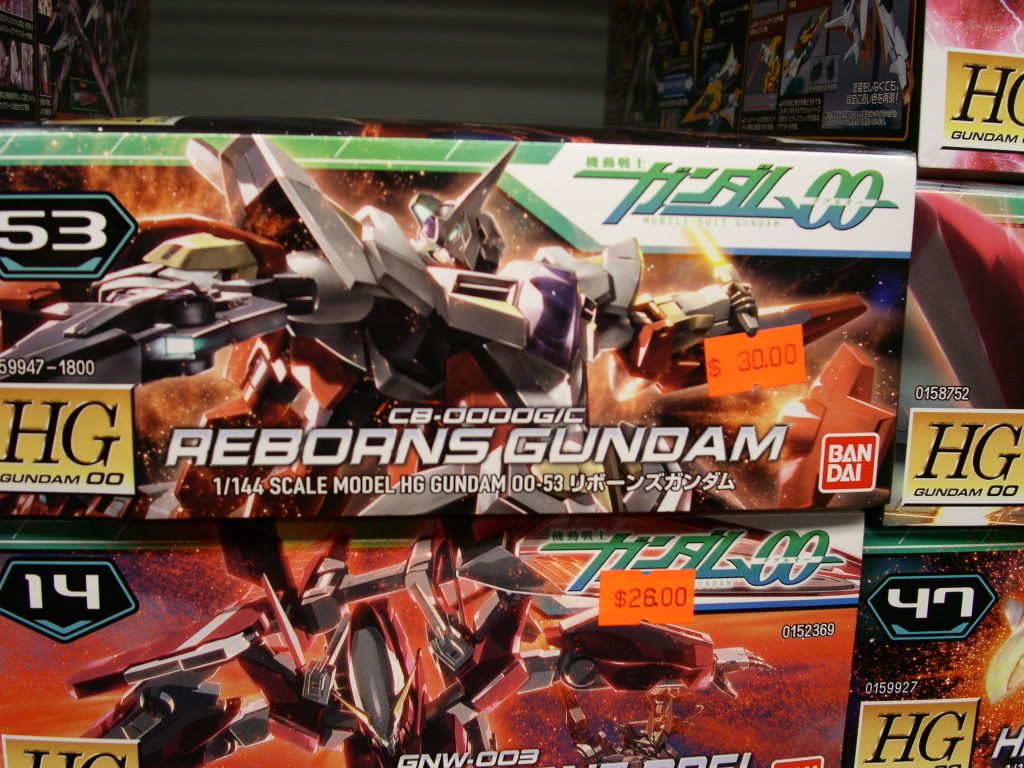 High Priced Reborns Gundam
So for now thats all for the update I'm going to see if I can make some kinda picture gallery soon after I do all my kits but thats another wip. I will try to update this week but kinda busy till next update cya! oh and check my youtube for videos too I made a slideshow of the stuff at NYAF