Ok So Zenkaikon where should I start...
Ok first of all for this to be a small anime con in or near philadelphia they did a good job. But because they got way more people than they thought they would, it seemed they was a bit understaffed and under equipped as far as computers for registry and some items for the video games etc.
So we arrived at Zenkaikon @ Raddison Hotel in King of Prussia. It looks nice on the out side but when we got out the car there was a large large line. 1 line for pre reg and one line to buy your tickets at the door. First of all you suppose to pre reg so you can get in faster and enjoy the con. That was not the case here they had like 1300 people pre reg, which is what you suppose to do, but I guess they only had like 1 or 2 computers to verify that you paided so it too us at least like 2 hours to get in. Once we get in guess what, we had to wait again just to get into the dealers room....
The Dealers room was pretty small and didnt have alot of stuff, but don't think thats bad thing. IMO for budget Otaku that can't make it to Otakon or Katsucon it was ok. I actually walked out of the con with nothing. The Gundams they had were ok stuff I already had 1 Black Titan MG I didnt want to spend 44 bucks on. If they had anything else I sure didn't see it I was probally waiting in line >_> My friend Knowone brought a messenger bag, this being his second con he probally got more out of it than I did.
Next up the panels anime viewing and video games. All sucked, the game room was on these old cathode ray tubed tv's. The movies were on projectors that looked like they were from a old highschool although I did get to watch some of the power rangers the movie .. um movie lol I only went in to rest my feet from the long waiting in line. Then we went to King of Prussia to eat and I brought a spiderman button for my messenger bag from the comic book store and thats about it. I went to the con with like 80 bucks in hand left with 60 (20 for food the button and gas)
Summary
Zenkaikon (from what I hear) is like a snow ball rolling down a hill getting bigger with each turn. I heard that most of the people last year looked like a small kiddy pooly compared to this years. IMO the con has potential. They need to get some more merchants and a bigger area and be prepared for more people next year. For the local that has never been to a con its good. I think ill wait for the merchant list to get bigger to go back next year. So far as the most fun cons right now its Otakon Katsucon NYAF then Zenkaikon. If your local go check it out next year but don't expect it to be the hottest thing ever.
Last thoughts
The Cosplay's were pretty cool: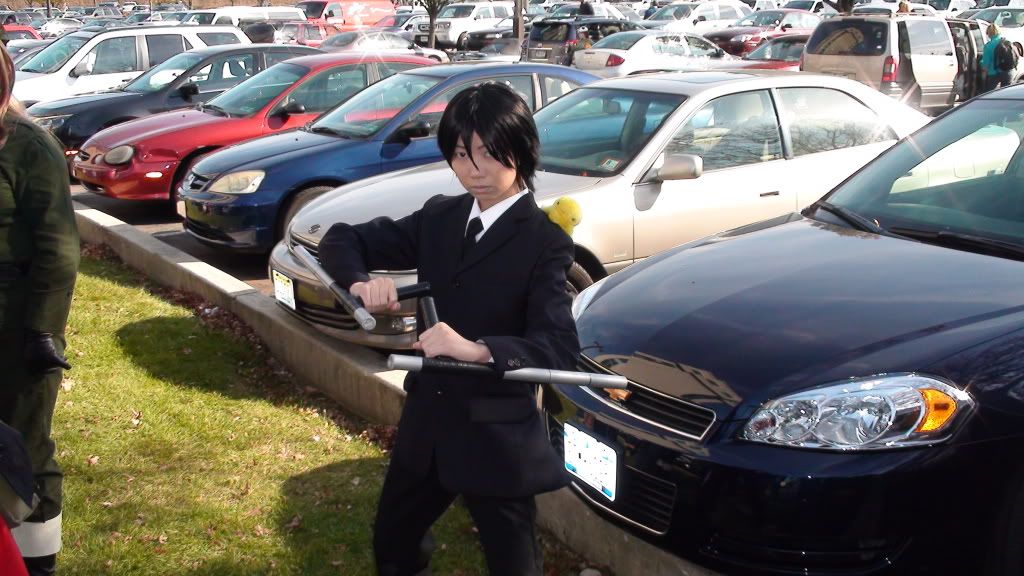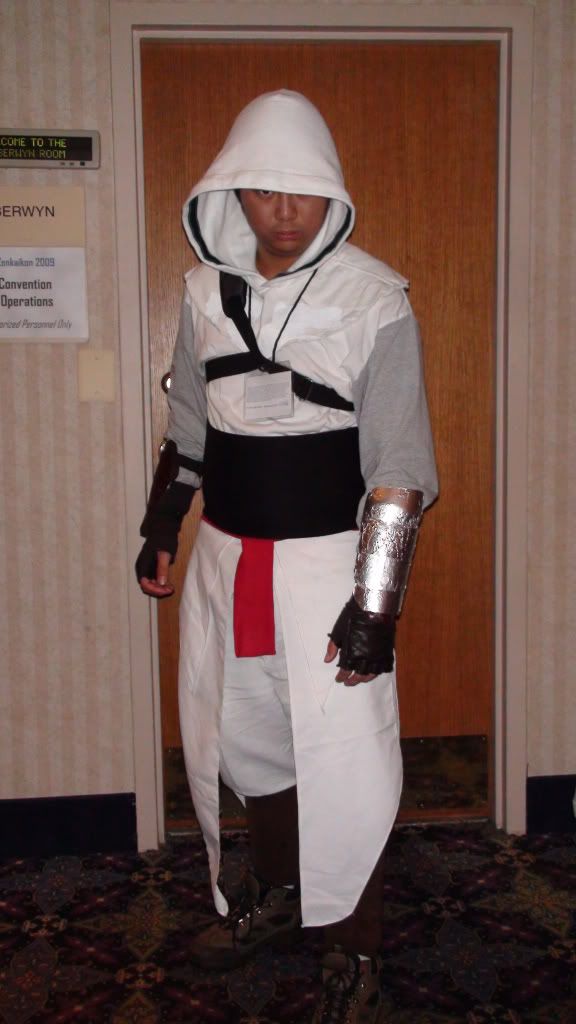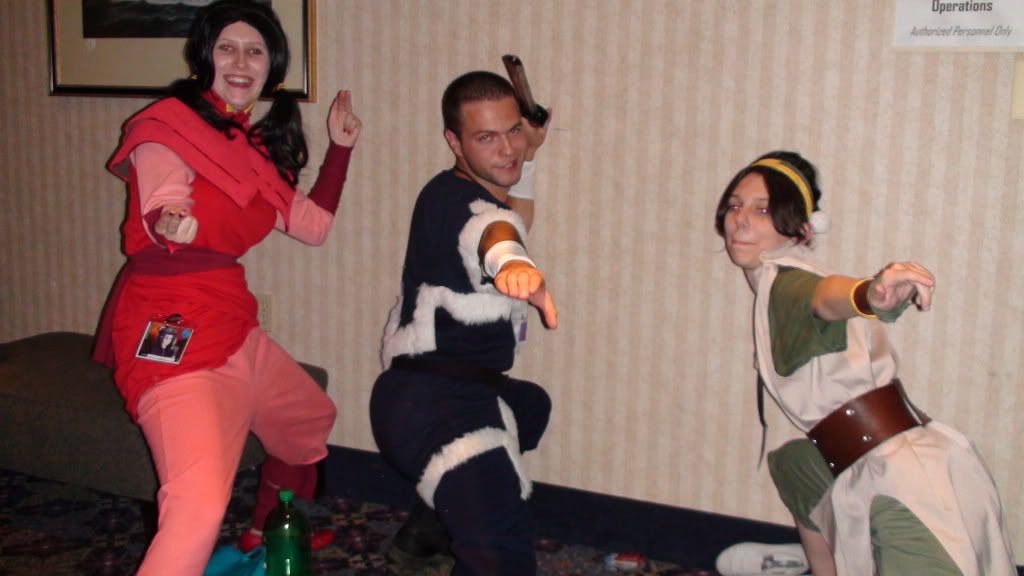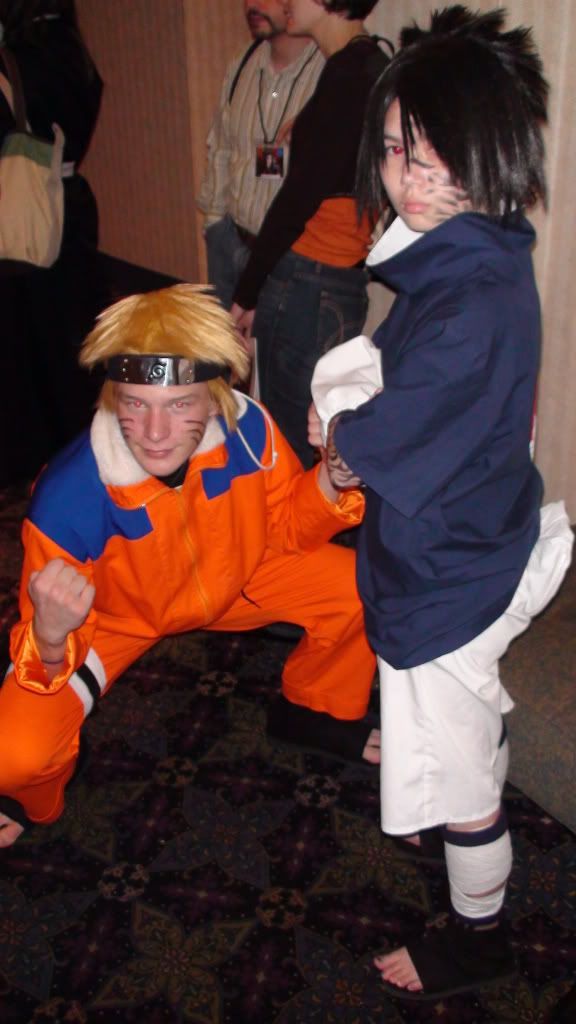 excuse the red eye and ill make sure I make a slide show of all the pics later