Ok so now I started painting the gold pieces. I used Tamiya Gold and I have to say I wasn't expecting much, but as you can see in the picture
it came out alot better than I thought it would. After the second coat I did this morning I'm going to let it dry I think ill spray the matte
top coat on just because these pieces will be under the armor at least most of it so it might be hard to spray the coat.
Hopefully I can grab the HD Camera and make a video tonite. I denubed most of the parts that mattered everything else I can pretty much do on a as need basis.
The only thing I kinda hated about this kit is how many small pieces were in the kit. My daughter was nice enough to to lend me her Hello Kitty sandwich bags to put everything in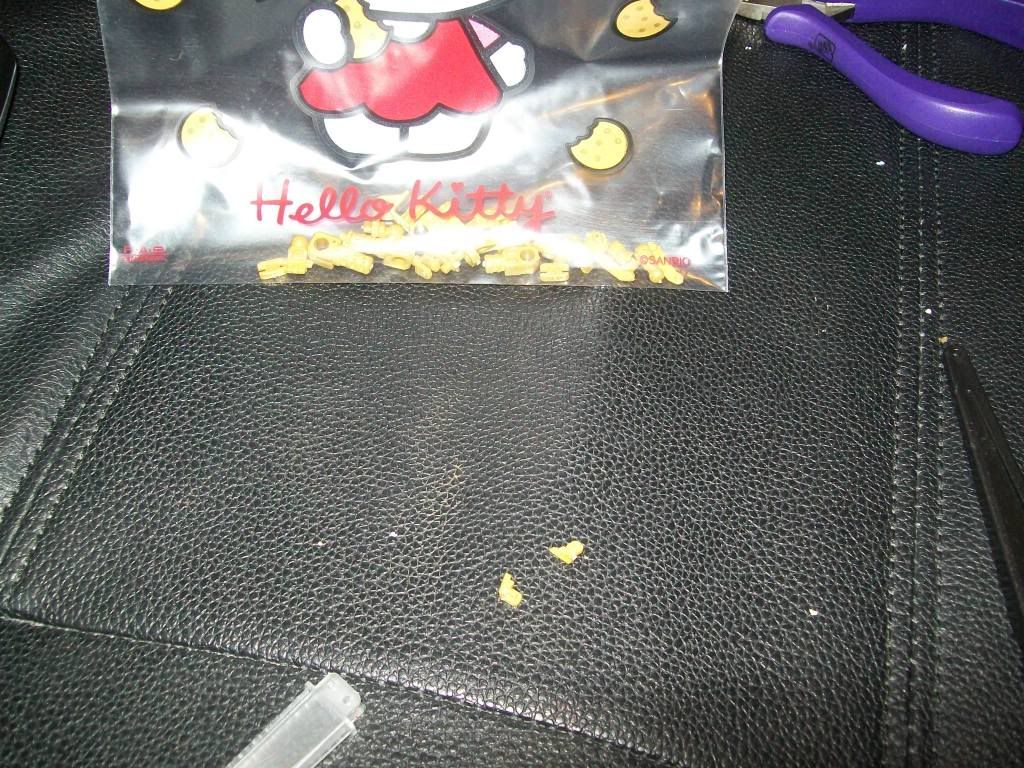 I got owned by the new knife i brought to cut the nubs :-(
And to add insult to injury I ran out of Gunmetal Grey which I hopefully can score a can of tonite at the hobby store.
So after a couple pints of spilled blood most parts are painted and hopefully I can finish up. I didnt spray all the gold parts just the parts I though would show if anything I can just spray individual parts later or hand paint them with my smaller paints
Stay tuned I will try to at least do the Head tonite and maybe the Torso. The real challenge just to let you guys know is the wings >_>