I some how forgot to do a unboxing of my 1/60 dunno how that happen >_> lol
I just gripped some Gun Metal that I want to use for Mg Exia/Unicorn/Force Impulse
I probally will have to buy some more soon, they only had 1 at Hobby Town :-(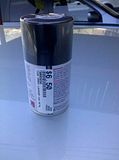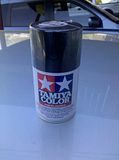 And I also noticed I forgot to upload the pics and share on my blog my Revoltech Black Getter Robo, so
I just uploaded the pics and ill do a quick wrtten review with pics soon.
I been really busy with the family and its pretty hot here so I been out and about. Hopefully I can squeeze in sometime
to do my kits. Also the weather is so good for spray painting. I still need to get all of my supplies together before I
start building though. So I think I just need another can of Gun Metal and some Chrome Silver Spray paint and some Gloss Top coat
spray paint.
I still havent brought any kits or anything because I really want to buy it from GSAM or Hobbywave so im just being patient before
I buy the kits and supplies. And its not like I don't already have like 5 kits to build. Oh and I also need to order some Decals from
Samuel Decal for Force Impulse and probally HG Rx-0 so depending on how things go I might order those soon.
I'm also considering how to do panel line washing so I'm gonna get the supplies for that too and test it out on my HG's hehe