I kinda like saying the above better than saying Gundam Unicorn Unicorn Mode lol anywho here's what I did so far:
The Flash was killin some of the pictures so forgive me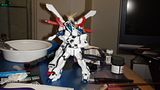 Metallic Blue on the Blue parts >_<
GunMetal on all the Grey parts!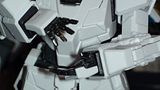 Silver tubing
Gotta Clean up the black stripe in the middle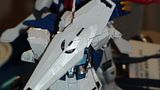 Chrome Saber holders and Thrusters
The shield is metallic blue but the flash made it look lighter than it is. I painted the inside of the shield Gunmetal to
match the scheme came out pretty good. Used a Metallic Blue Gundam Marker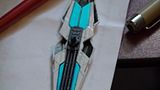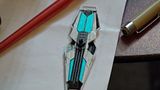 Shinnnku......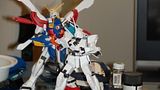 Size wise hes kinda up there with Mg God Gundam
So Far I am really loving the kit. I kinda told myself I wouldnt buy anymore 1/144 kits but this just makes me second think that. And I hopefully can score a SD Unicorn and re think SD kits too lol