Before I kick off this written review let me show you the pic of all new poses and everything. Looks so sweet: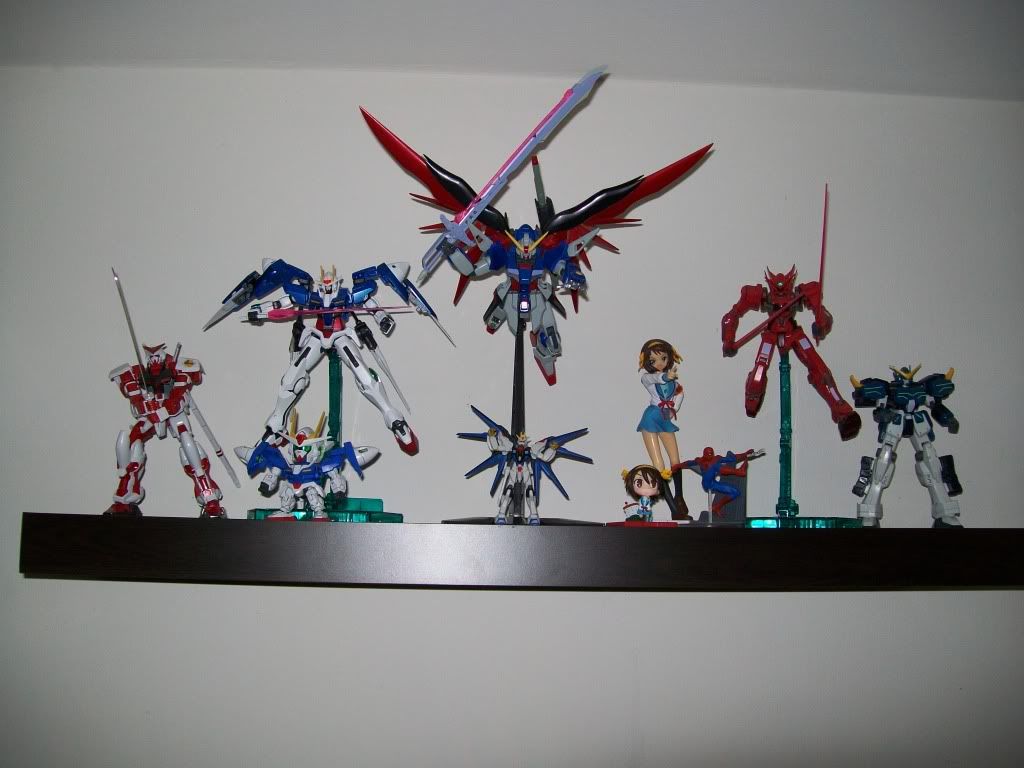 Sexy ain't it?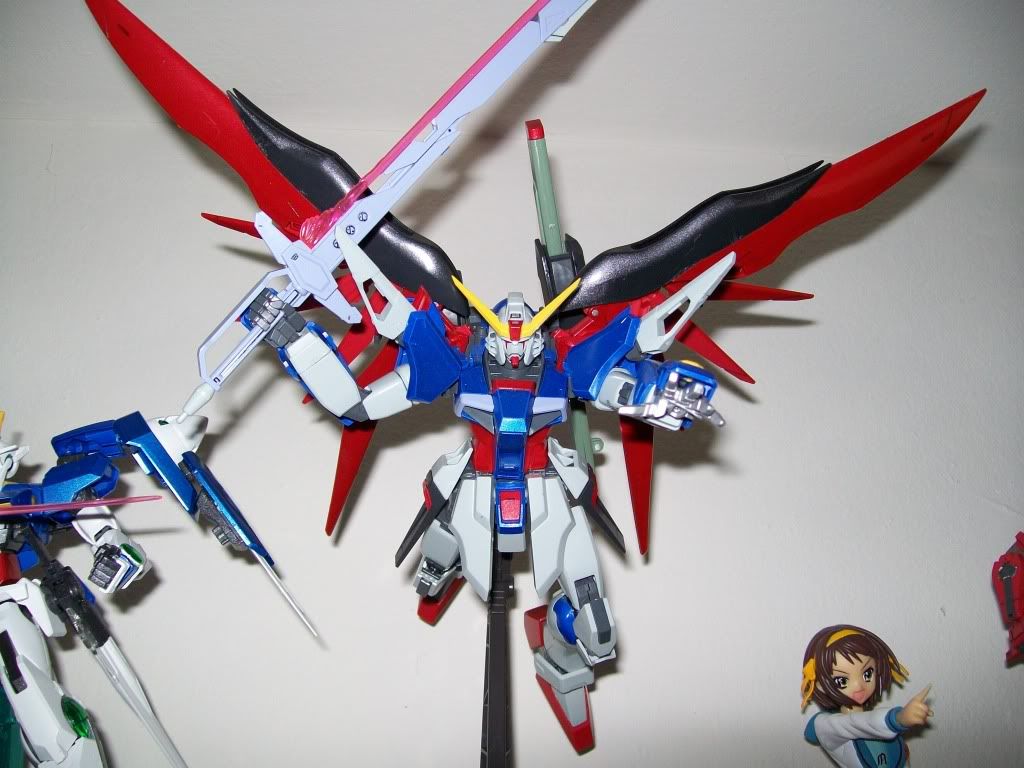 Ok so this picture is the whole kit notice the silver on his hand omg is this the Extreme Burst Mode Destiny? No its not. Just a little bit of painting with my dollar store brushes and Tamiya Chome Silver paint ($3.35) and bam makes the hand look awesome!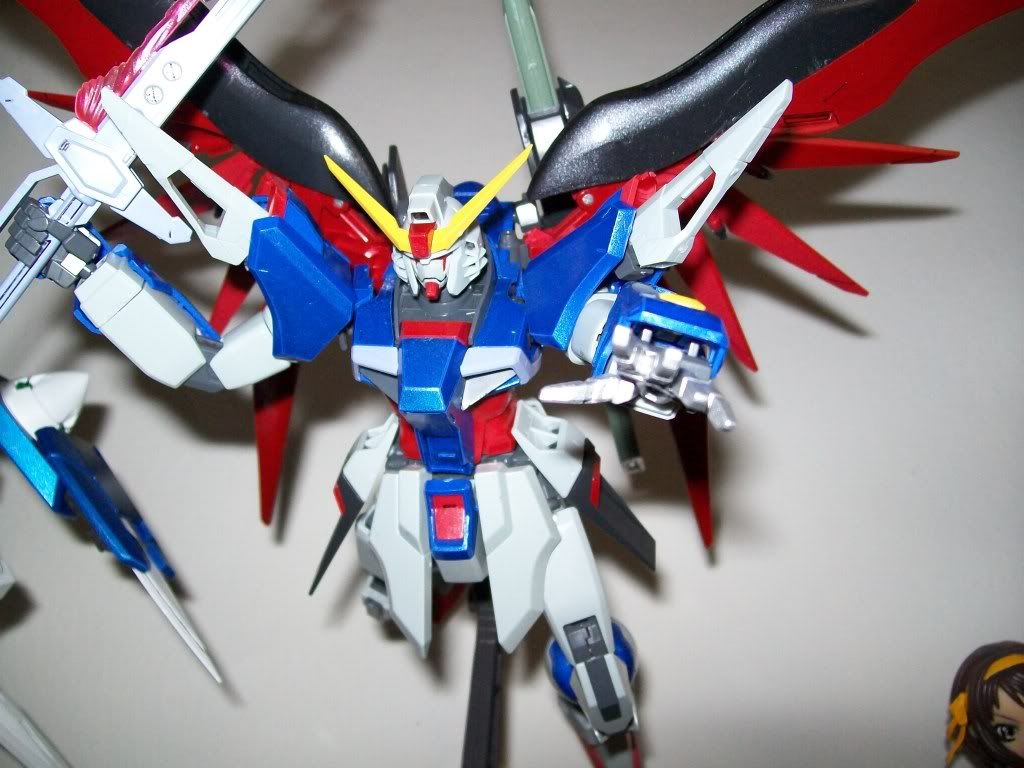 Painted the kit with Red Metallic and Blue Metallic and GunMetal.
I kinda messed up on the black part of the wing for some reason it ran kinda bad when I sprayed it but still looks good later ill buy a litle bit of gunmetal and paint over it.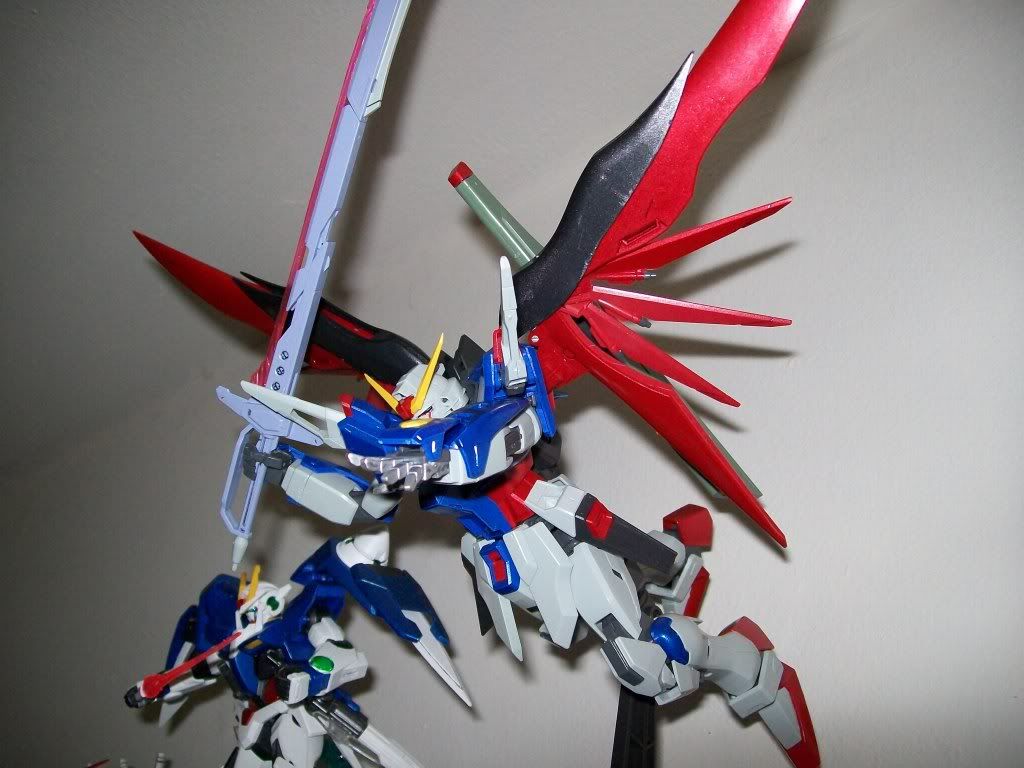 00 using Destinys beam pink thingy. I didnt get around to panel lining Destiny but he looks just as good with out it.
MG hands on the bottom I built the kit with those hands in mind then I came up with the idea of painting just the Open hand chrome and I ran with that I ended up painting both hands thats the right hand ill use it for something else maybe. Was thinking of putting both hands on destiny but i was like meh might look stupid.
Destiny's Shield next to astray's shield. The shield is nice too bad I can't use it like in the picture of the MG box. But maybe another time.
Yea I know blurry but I broke Stellas stand and Shin well they are going into the weapon graveyard. (ill post a pic later)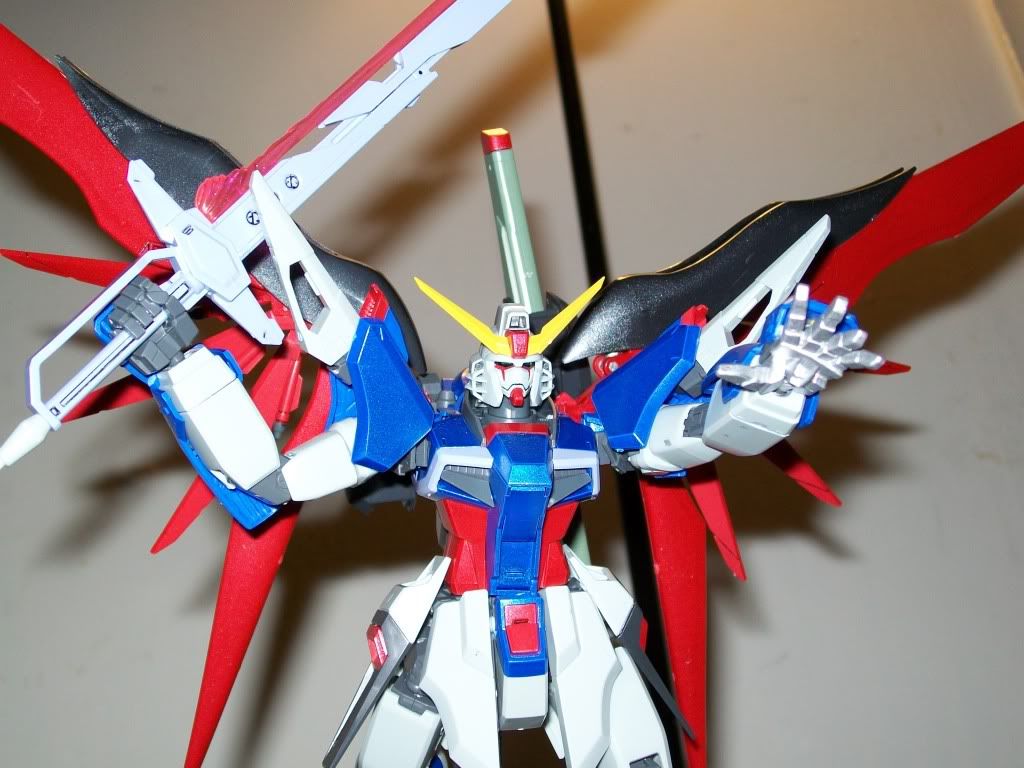 More Close ups
Top shot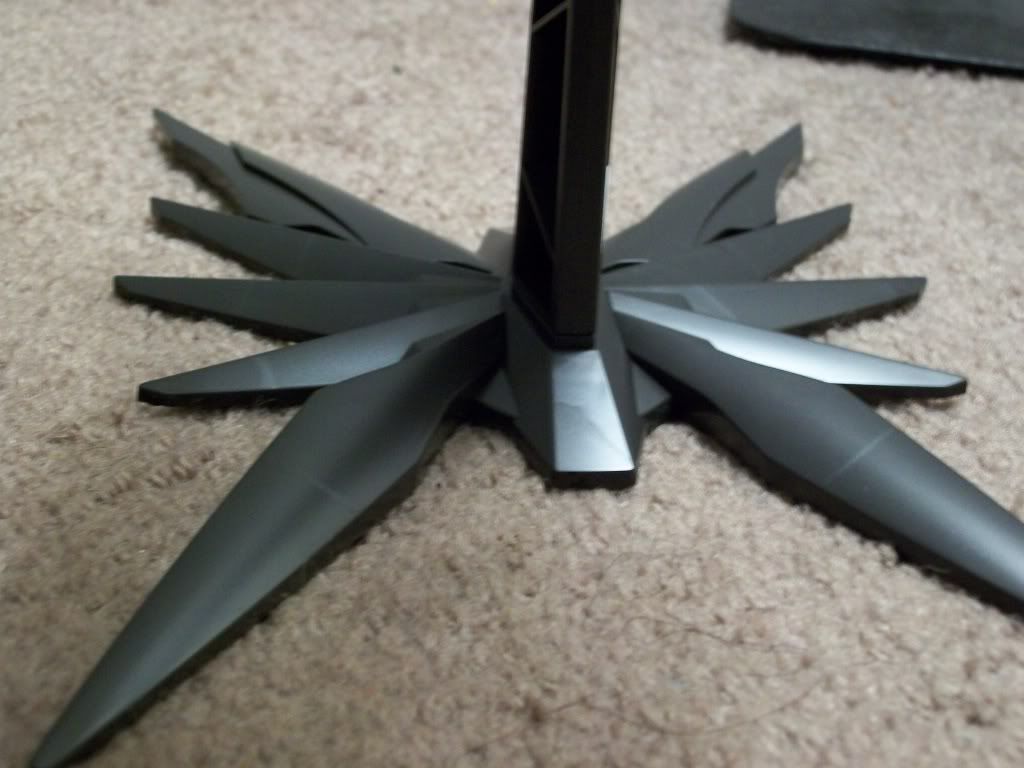 The Stand is really nice that came with it you figure 10 for the stand and about 40 for the kit not bad for 50 bucks.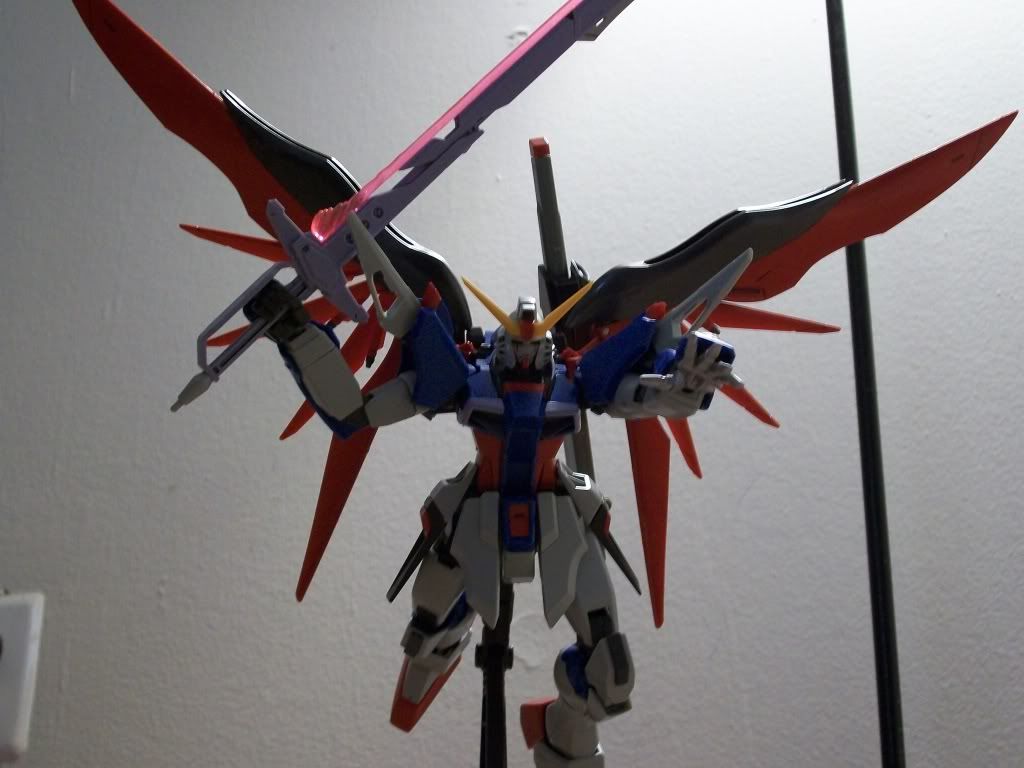 Slightly darker picture so you can see everything.
ZOMG ITZ DAH WEAPONZ GRAVEYARDSSSS!!!!!1111one
Ok ill try and write more later this is just to get the pics up for you guys holla