I don't have alot of time but I been saying I wanted to post up some pics of my Gadessa and a mini review so I'll do my best and edit later. As you all know this is my first HG kit and I must say I am 100% satisfied. With the stand on its almost the same size of my 1/100 NG Astray. Really nice kit definitely a must buy if you like the enemy's suits.
I put the stickers on the left of the shoulder and I wasn't digging it. They looked really sloppy but w/e I just didn't put anymore on. I dunno if my Sticker-Foo is weak or what but its just not working. Same with the legs I didn't put the stickers on there either. No panel lining stickers on head and face (only good stickers I can do) I will try to panel line the kit sometime in the near future alot of my kits need panel lining. But overall I'm definitely buying a couple more 1/144's. Here are some more pics: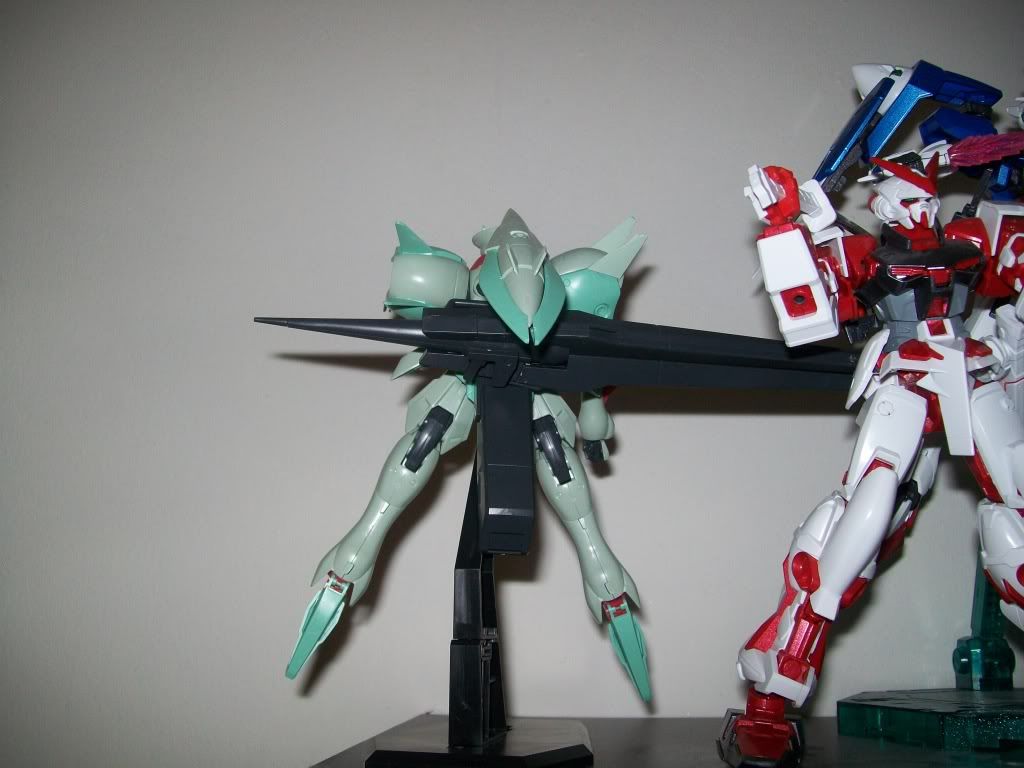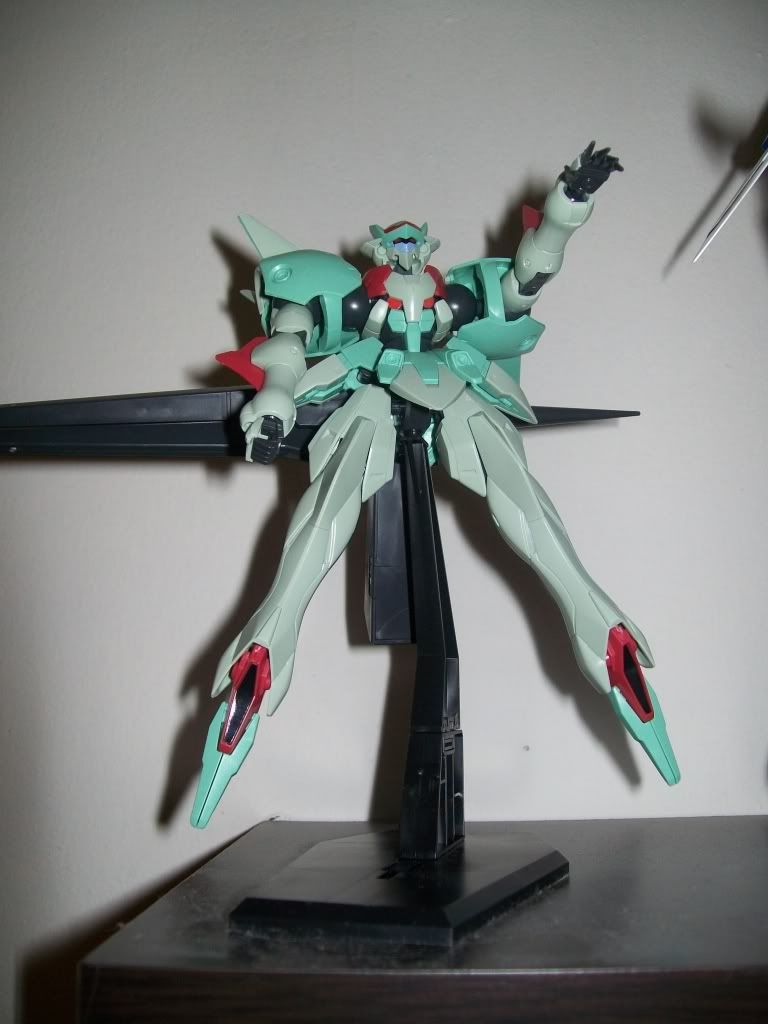 Another reason why I brought this kit was for the stand which is pretty nice. I didn't get around to painting the Gun but I probally will never pose it with the gun. I want to get a nice flying pose but we will see what I will do next. Next part though will be panel lining and posing. Stay tuned for the youtube review!
Next Kit: 0 Raiser & 00 Raiser